2018 was the year of comics I seems. I was given the opportunity to help with the collection development of my library's comics and manga collections this year, which let me seek out new and interesting titles. You shouldn't bring your work home with you, but when that work is comics how can you not?
Single Issues
Without quite realising it, I dropped a lot of single issue titles from my regular reading. Not sure if that reflects a lack of ongoing series that I want to read or if I'm just willing to wait for collected volumes to go on sale. I should note that most of my comic reading has been digital via Comixology.
Note: italics indicates series has ceased.
Coperhead
Giant Days
Heavy Vinyl
Island
Josie and the Pussycats
Rat Queens
Savage Tales
Stargate Universe
Strangers in Paradise XXV
The Black Monday Murders
The Wicked + The Divine
Transformers Lost Light
I love everything Terry Moore does from SIP to his latest creation Motor Girl. Hearing that SIP would return I was all over that and it hasn't let me down. The last issue I read quite excitingly brought all of his past works into the same cannon and it elicited a small thrill from me.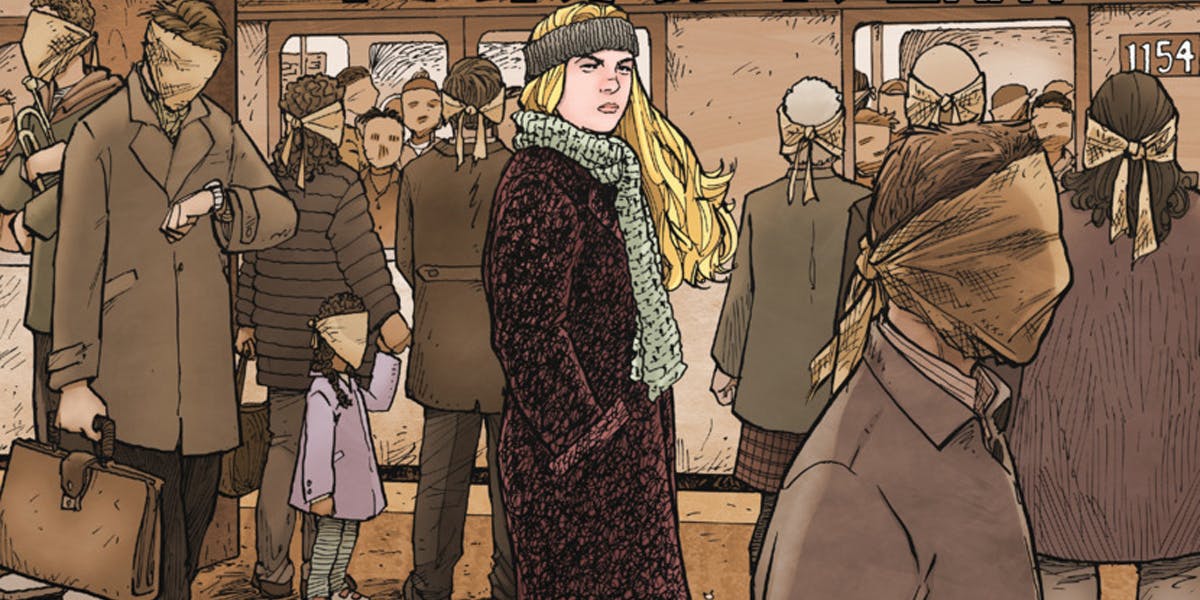 Gay robots in space. Need I say more? I'm sad that this series has come to an end but it was a good run. Lost Light (and its predecessor MTMTE) had me caring about giant robots. Like actually caring about their feelings, hopes, and dreams. I may have cried a few times while reading this series. Let's hope IDW's new Transformers run lives up to this series.

Unexpected gem: Heavy Vinyl Boom! Box
Boom! Studios creates some of my favourite series. Heavy Vinyl fills that Nancy Drew style void with a teen girl vigilante fight club. It's a short run so far but one to keep an eye on for sure.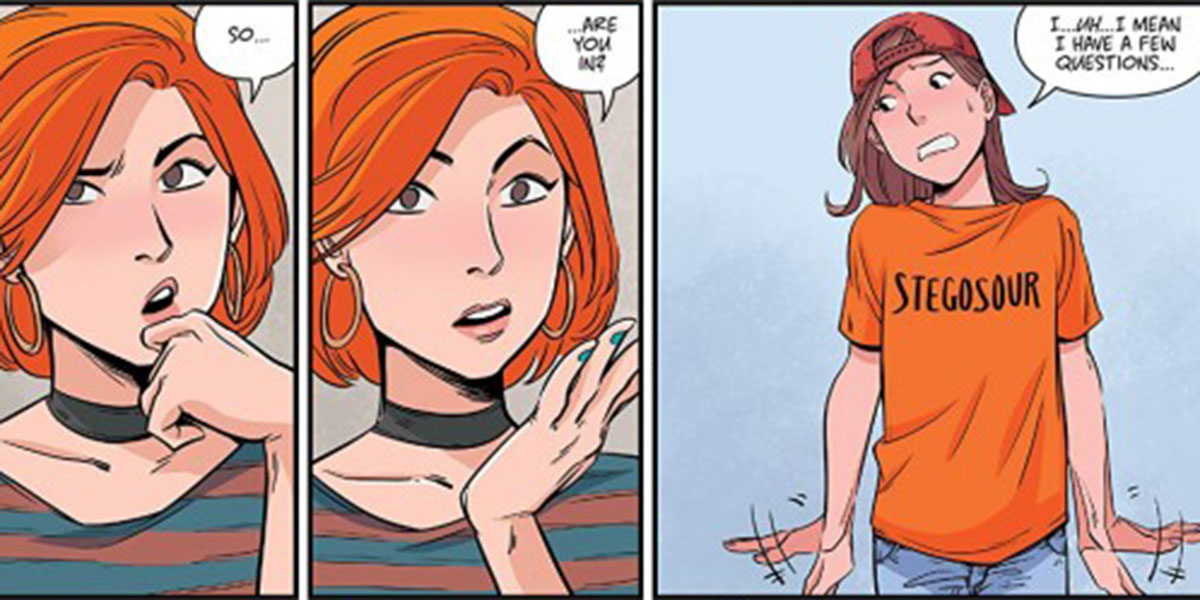 Graphic Novels/Collected Volumes
A Thousand Coloured Castles
All-Star Superman: Volume 1
Angel Claws
Animosity, Vol. 1: The Wake
Ask Me About Polyamory: The Best of Kimchi Cuddles
Barbarella Vol. 1: Red Hot Gospel
Bizarre Romance
Clandestinauts
Coyote Doggirl
Downward to the Earth Vol. 1
ElfQuest Book 1: Fire and Flight
ElfQuest Book 2: The Forbidden Grove
ElfQuest Book 3
ElfQuest Book 4
Hellboy and the B.P.R.D: 1952
Hellboy and the B.P.R.D: 1953
Hellboy and the B.P.R.D: 1955
Idle Days
InSEXts Year One
John Constantine, Hellblazer: 30th Anniversary Celebration
Kill or be Killed, Vol. 3
Kill or be Killed, Vol. 4
Kim Reaper Vol. 1: Grim Beginnings
Motor Girl, Vol. 1: Real Life
Motor Girl, Vol. 2: No Man Left Behind
Moonstruck, Vol. 1: Magic to Brew (Moonstruck #1)
My Heroes Have Always Been Junkies
Open Earth, Vol. 1
Revolver
Saga, Vol. 8 (Saga, #8)
Saga, Vol. 9 (Saga, #9)
She-Hulk, Vol. 2: Let Them Eat Cake
She-Hulk, Vol. 3: Jen Walters Must Die
Spell on Wheels
Star Wars: Doctor Aphra, Vol. 2: Doctor Aphra and the Enormous Profit
Star Wars: Doctor Aphra, Vol. 3: Remastered
Star Wars: Thrawn
Stray Bullets: Sunshine & Roses, Vol. 1
Stumptown, Vol. 1
Summit Vol 1: The Long Way Home
Swing, Vol. 1
The Case of the Missing Men
The Legend of Korra (Turf Wars #3)
The Secret Loves of Geeks
Transformers: The Wreckers Saga
Valerian, Vol. 1
Witchblade Vol. 1 (Witchblade (2017-))
Xena: Penance
Zojaqan: The Complete Series
Most anticipated read: ElfQuest by Wendy and Richard Pini
While on holiday in Japan last year I succumbed to a nostalgia hit and finally had the time and motivation to read the original ElfQuest comics. I remember reading bits and pieces of this story from the odd copies my local library had and it all came rushing back. The older style art and storytelling still held up in my opinion and I'm glad to finally have some closure around the Wolf Riders story. The entire archive is free to read online for those interested.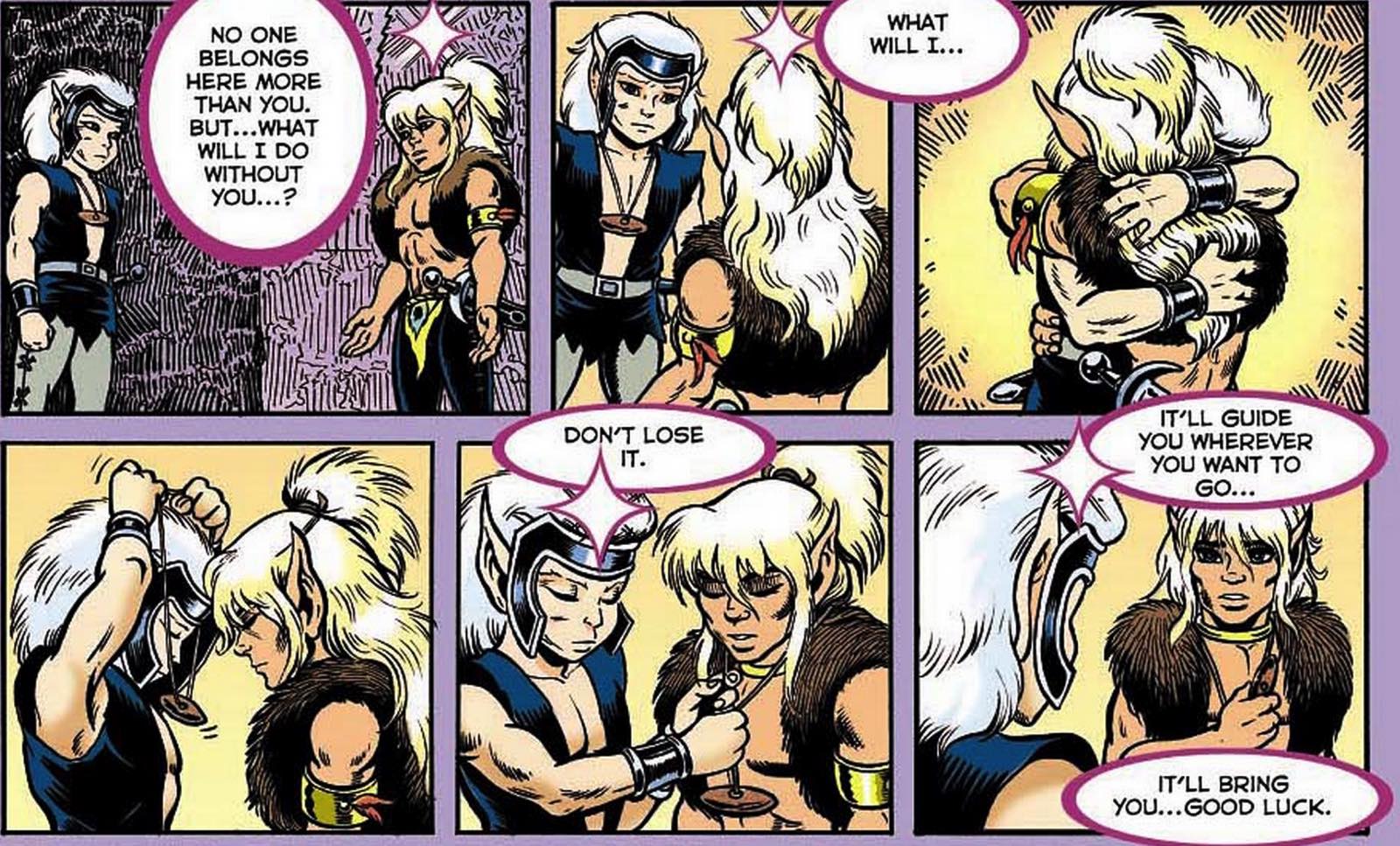 Most interesting read: InSEXts by Marguerite Bennett (writer) and Ariela Kristantina (artist)
I came across InSEXts while reviewing new items for the library collection and unfortunately I read a bad synopsis and decided not to get it. How wrong I was! Marguerite Bennett has created an amazing story of two young Victorian women who gain horrific insect powers and take revenge on the men who seek to control or harm them. Somehow this blend of queer Victoriana, body horror, and feminist revenge just works.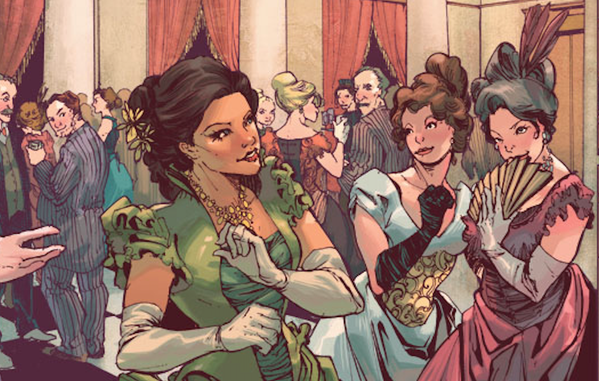 Such a fun and interesting story about a group of teens on board a space station finding their own path. Mirk manages to create a friendly, positive world where her characters are free to explore relationship models without social expectations. It's a polyamorous utopia, basically. I can't wait for volume two!

Manga
After the Rain, 1
APOSIMZ, Volume 1
Eromanga Sensei Volume 1
Flying Witch, Vol. 1
Flying Witch, Vol. 2
Flying Witch, Vol. 3
Flying Witch, Vol. 4
Flying Witch, Vol. 5
Flying Witch, Vol. 6
Gigant
High School Prodigies Have It Easy Even in Another World! Vol. 1
Ichi-F: A Worker's Graphic Memoir of the Fukushima Nuclear Power Plant
Machimaho: I Messed Up and Made the Wrong Person Into a Magical Girl! Vol. 1
Maison Ikkoku (Complete series)
Monthly Girls' Nozaki-kun Vol. 1
My Brother's Husband, Vol. 1
My Lesbian Experience with Loneliness
My Solo Exchange Diary Vol. 1
Neon Genesis Evangelion: The Shinji Ikari Raising Project Omnibus Volume 3
Prison School, Vol. 1
RWBY: Official Manga Anthology, Vol. 1: Red Like Roses
RWBY: Official Manga Anthology, Vol. 2: MIRROR MIRROR
Sailor Moon: Eternal Edition 1
Tokyo ESP 2-in-1 Omnibus, Volume 1
Tokyo ESP 2-in-1 Omnibus, Volume 2
Tokyo ESP 2-in-1 Omnibus, Volume 3
Wotakoi: Love is Hard for Otaku, Vol 1
Wotakoi: Love is Hard for Otaku, Vol 2
Your Name Vol. 1
Wotakoi is one of the better manga I've read this year. It's about otaku falling in love and trying to navigate relationships while still being huge nerds. There are only three volumes out in English at the moment but it's well worth picking them up (I may have bought a Japanese copy of volume one while over there).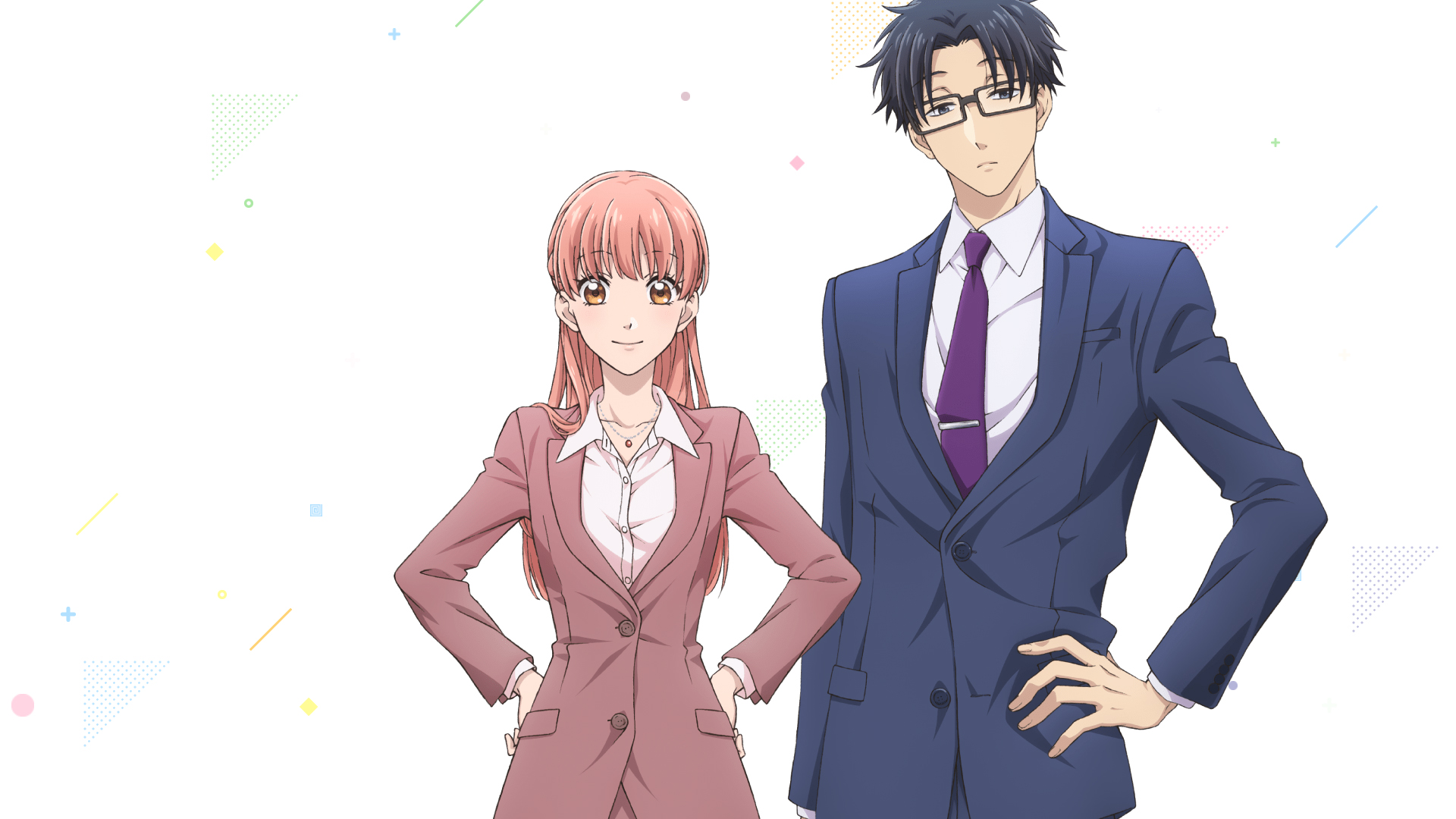 Most interesting read: My Brother's Husband by Gengoroh Tagame & Ichi-F by Kazuto Tatsuta
I read Ichi-F early last year and it grabbed me. Ichi-F is the memoirs of a worker on the Fukushima Daiichi (AKA Ichi-F) nuclear disaster cleanup. The intricate detail in which Tatsuta goes into helps put perspective on the event. He goes on to display a unique Japanese perspective on the entire operation that is fascinating (I'm doing my part!). Well worth the read, even if it is quite long.
My Brother's Husband is such a cute, sad comic that takes a critical look into how Japan handles queer culture. On almost every page, Tagame challenges Japanese perspectives and beliefs from hugging to gay marriage. Plus there is some beefcake fan service too ;)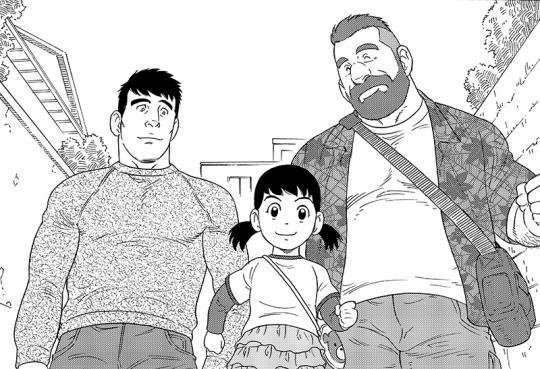 Unexpected gem: Flying Witch by Chihiro Ishizuka
I picked up the first volume of Flying Witch from my library on a whim and ended up buying all six volumes. It's a super cute slice-of-life manga about a young witch that will invoke feelings of a more down-to-earth Kiki's Delivery Service. There's an anime of it too!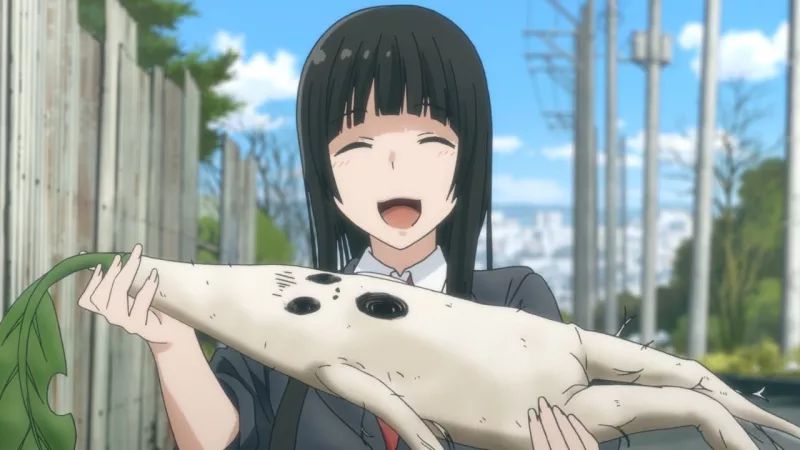 Nostalgia hit: Maison Ikkoku by Rumiko Takahashi
Remember how I said I was feeling nostalgic earlier? Well my trip to Japan allowed me to buy a vintage set of figures from one of my all time favourite manga, Maison Ikkoku. Like ElfQuest, I read (and re-read) parts this series from my local library in my early teens, so I tracked down all fifteen volumes and read them back-to-back. Takahashi is an amazing storyteller and artist, I spent most of 2017 re-reading her Ranma 1/2 series and I see that VIZ is re-releasing her first series Urusei Yatsura in 2019 so I'll be jumping on that bandwagon too.