My story begins with a toaster oven. Several weeks ago a staff member's lunch went up in (mild) flames and set off the fire alarm in my library. There was a visit by a wonderful fire crew and all that was hurt was the staff member's pride. Oh, and the toaster oven. Seeing as it was a very old model long ago donated by a another staffer (long since gone), it went in the bin to be replaced with a newer model. One that hopefully wouldn't create a fire hazard. I have never had so much trouble. Almost every day since then till yesterday I have heard nothing else but 'when are we getting a new toaster oven?', even from staff who have never used it before! Try to engage local youth to enjoy library services and you don't hear a peep from staff (they're all hiding) but deprive them of toast for a few weeks in winter and they will raise hell. Long story short, a new oven was finally purchased and while some think it's far too small (it's the same size as the old one), I've finally got some peace.
This was the story I didn't tell yesterday and today I found out that librarians really, really, love toast.
@edwardshaddow can you plz also write about toasters? like, for serious?

— e_future_ghost (@hrasvelgveritas) June 4, 2015
In fact, I think it goes: cats, cardigans, toast, and gin in the librarian (and archivists) hierarchy of needs.
@hrasvelgveritas @edwardshaddow nothing but toasters for a year.

— Hugh Rundle (@HughRundle) June 4, 2015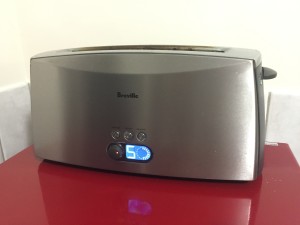 This is my toaster. There are many like it, but this one is mine.

It quickly degraded from there but this is one of the many reasons I love Twitter. So for all those toast lovers out there I will start off my new toast blogging career by reviewing my toaster, and if you're lucky there will be some actual toast review this weekend ("8 reasons toast will change the way you think about everything")!

I purchased a Breville Ikon BTA550 Toaster many years ago after hearing that it had won an Australian design award [citation needed]. I based my purchase on a review posted on a Mac forum I frequented quite often during this time. The sleek, stainless steel design, coupled with the simple dial and buttons won me over instantly. I've always like the retro feel but deep down I'm a minimalist at heart. This four slice toaster has an excellent defrost function which I have used almost every day since purchase to quickly thaw out bread for sandwiches. The crumpet feature turns down one side of the cooking element to ensure the top of your crumpet is cooked to perfection, while the bottom isn't burnt. The lift and look feature ensures that your toast is never burnt and allows you to get the perfect golden crunch on to your toast, and the extra wide grooves allow for any sized bread product you might like. The Ikon has never missed a beat since I've had it and I would highly recommend this toaster to anyone. Four and a half English muffins out of five.

Will toast blog return? Probably. I will endeavour to sample the best toast Perth has to offer and share the experience with all of you. #toastjune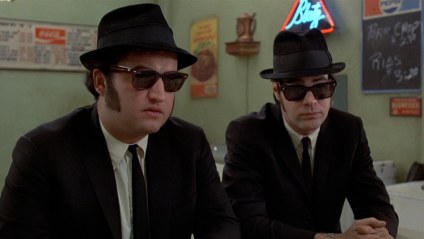 Elwood: I'll have some toasted white bread please.